Call Us To Book Your Next Vacation!
(772)589-6513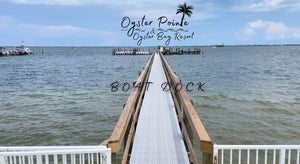 Our new boat dock!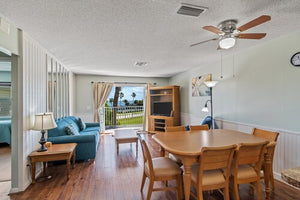 Check out our rooms
Beautifully landscaped and completely furnished with one bathroom, full kitchen, television, DVD player, all linens, towels, dishes, cooking utensils and private terrace. Amenities include a heated outdoor swimming pool, jacuzzi, tennis court and more!
Testimonials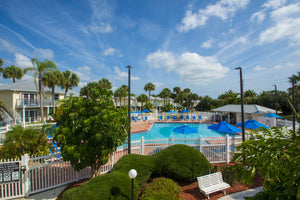 "We first visited Oyster Pointe and Oyster Bay over twenty years ago and currently own a week 52 and 13. The resort and the community have undergone many changes over those years...believe it or not there was a time when there wa..."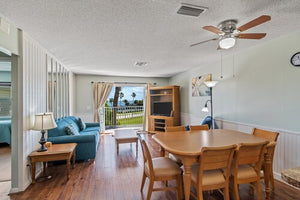 "We just spent the week at Oyster Bay/Pointe. We thoroughly enjoyed it. Everyone was really nice from the office staff to the other guests. There are tons of places within walking distance for food/cocktails/music...."
"Lovely resort with such nice people. We so enjoyed our visit last Fenruary. We lived in Beautiful Sebastian for 10 years and love coming back for visits now."